Hardwood Floor Cleaning Gotha, FL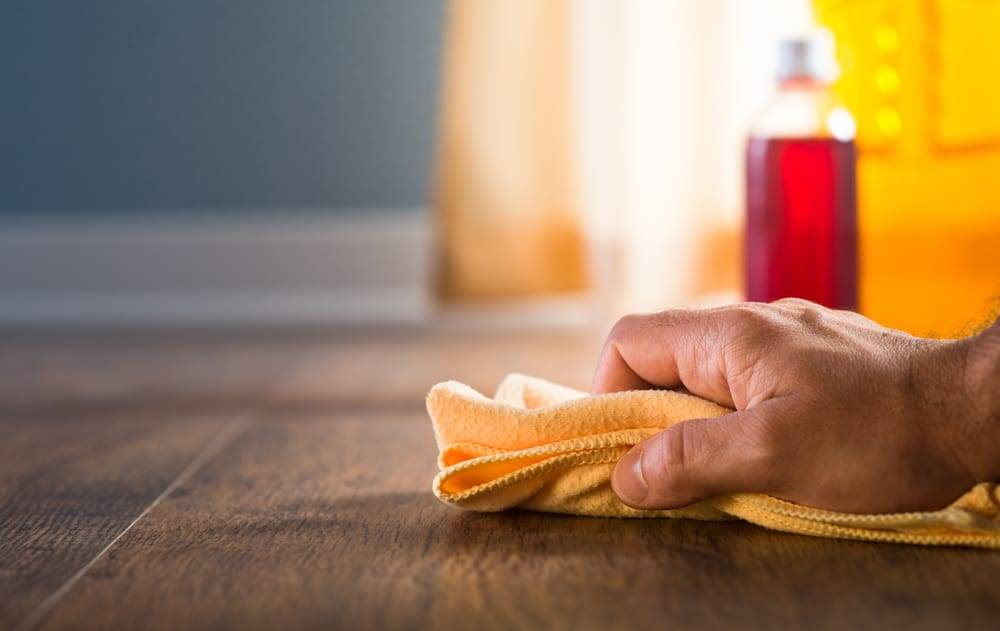 Full 1
Revitalize Your Home Today with Our Expert Hardwood Floor Cleaning Services!

Five stars are truly not enough for Harrington Hardwood Floors! The richness and durability of their flooring have added tremendous value to our home. The installation process was smooth, and the staff's dedication to perfection was evident in their meticulous work. We couldn't be happier!
Harrington Hardwood Floors surpassed all our expectations. From their wide selection of beautiful woods to their attentive customer service, every part of the process was seamless. We are continuously receiving compliments from guests on our stunning new floors!
If you're looking for top-notch craftsmanship and unparalleled service, Harrington Hardwood Floors is the way to go. Their team walked us through every step, providing expert advice and making sure we were absolutely satisfied with the final product. Our floors have never looked better!
Hardwood Floor Cleaning Gotha, FL 34734
Expert Hardwood Floor Cleaning Services in Gotha, FL
Premium Hardwood Floor Cleaning in Gotha, FL
In the heart of Gotha, FL, Harrington Hardwood Floors is a paragon of excellence in hardwood floor cleaning services. We specialize in transforming hardwood floors, revitalizing their natural beauty and enhancing their durability. Our profound understanding of the unique care that hardwood floors necessitate has empowered us to curate comprehensive and extraordinarily effective services.
Serving the vibrant communities of Gotha, FL, and the broader Orange County, we are committed to delivering services that resonate with quality, proficiency, and utmost customer satisfaction. At Harrington Hardwood Floors, we understand that your hardwood floors are an investment and an integral part of your home's aesthetic. Thus, we have fine-tuned our techniques to ensure that each cleaning service meets and exceeds your expectations.
Contact us today at 407-701-2028 to schedule a hardwood floor cleaning service that will rejuvenate your floors and enhance the overall ambiance of your living spaces.
Comprehensive Cleaning Services in Orange County
In Orange County, Harrington Hardwood Floors is renowned for our holistic approach to hardwood floor cleaning. We employ a meticulously designed process that carefully yet effectively removes dirt, grime, and other impurities, leaving your floors sparkling clean. Each service is tailored to meet the specific needs of your floors, ensuring optimal results that align with our commitment to excellence.
Our hardwood floor cleaning services in Gotha, FL are underscored by an unwavering commitment to customer satisfaction. Your peace of mind is our priority, and we go the extra mile to ensure that our services deliver visually stunning and long-lasting results. With the expert guidance of Harrington Hardwood Floors, you can rest assured that your hardwood floors are in the hands of seasoned professionals.
Reach out to us at 407-701-2028, and allow us to transform your hardwood floors with our unmatched cleaning services in Orange County.
Why Choose Harrington Hardwood Floors?
Choosing Harrington Hardwood Floors for your hardwood floor cleaning in Gotha, FL means choosing a legacy of excellence, innovation, and absolute customer satisfaction. Our presence in Orange County has been marked by a steadfast commitment to delivering services that are unparalleled in quality and execution.
At Harrington Hardwood Floors, we foster a culture of continuous improvement and innovation, ensuring that our hardwood floor cleaning services are always at the forefront of effectiveness and efficiency. Our extensive experience and refined techniques make us the preferred choice for homeowners seeking a meticulous and trustworthy hardwood floor cleaning service in Gotha, FL.
Our deep-rooted dedication to customer satisfaction propels us to undertake each cleaning task with the highest levels of precision and care, ensuring that your hardwood floors radiate beauty, cleanliness, and elegance. By entrusting your hardwood floors to Harrington Hardwood Floors, you are choosing a service that is synonymous with reliability, excellence, and an unwavering commitment to elevating the beauty and integrity of your hardwood floors.
Useful links for Gotha, FL
Map of Gotha, FL
---
Here are some flooring-related links: