Hardwood Floor Refinishing Tangelo Park, FL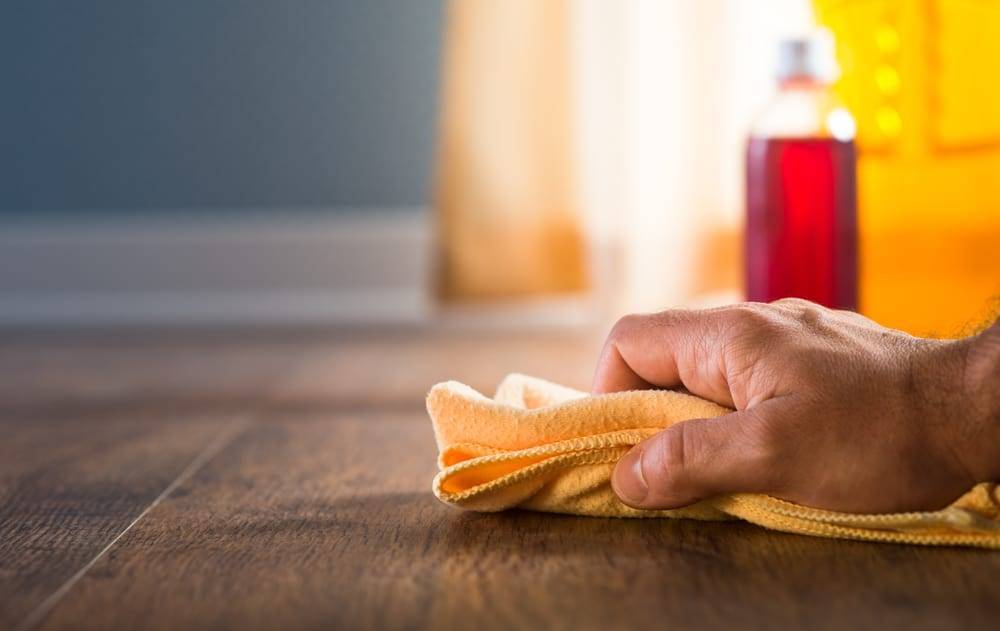 Full 1
Transform Your Space Today! Elevate your home's beauty and value with expert Hardwood Floor Installation.

Five stars are truly not enough for Harrington Hardwood Floors! The richness and durability of their flooring have added tremendous value to our home. The installation process was smooth, and the staff's dedication to perfection was evident in their meticulous work. We couldn't be happier!
Harrington Hardwood Floors surpassed all our expectations. From their wide selection of beautiful woods to their attentive customer service, every part of the process was seamless. We are continuously receiving compliments from guests on our stunning new floors!
If you're looking for top-notch craftsmanship and unparalleled service, Harrington Hardwood Floors is the way to go. Their team walked us through every step, providing expert advice and making sure we were absolutely satisfied with the final product. Our floors have never looked better!
Hardwood Floor Refinishing Tangelo Park, FL 32819
5 Signs You Should Consider Investing in Professional Hardwood Floor Refinishing Services in Tangelo Park, FL
Top-Quality Hardwood Floor Refinishing Services in Orange County
Welcome to Harrington Hardwood Floors, your trusted partner for hardwood floor refinishing in Tangelo Park, FL. Since 1990, we have been reviving the beauty, enhancing the durability, and improving the value of Orange County homes with our top-quality services. Our skilled craftsmen combine their expertise with the latest techniques to deliver remarkable results. Don't let worn-out floors minimize the charm of your home. Reach out to us at 407-701-2028 and let us transform your hardwood floors into stunning works of art. Elevate your living space with Harrington Hardwood Floors – where quality meets elegance.
5 Signs You Should Contact a Hardwood Floor Refinishing Professional
Are your hardwood floors showing signs of wear and tear? Do you find yourself constantly cleaning, polishing, and struggling to maintain their original beauty? It might be time to consider investing in professional hardwood floor refinishing services in Tangelo Park, FL. At Harrington Hardwood Floors, we specialize in bringing new life to dull, damaged hardwood floors, transforming them into stunning focal points for your home. Here are five signs that indicate it's time to invest in our professional hardwood floor refinishing services.
Fading Elegance
Over time, exposure to sunlight and foot traffic can cause the rich hues of hardwood floors to fade, leaving them lackluster and unappealing. If you've noticed a significant loss of color and vibrancy in your hardwood floors, it's a clear indication that refinishing is necessary. At Harrington Hardwood Floors, we use advanced techniques to restore the original luster of your hardwood floors, making them look as stunning as the day they were installed.
Visible Wear and Tear
Walking, moving furniture, and even pet claw; day-to-day life can take a serious toll on your hardwood floors, resulting in scratches, dents, and general wear and tear. These imperfections not only detract from the beauty of your Tangelo Park, FL home but also compromise the integrity of the wood. The skilled technicians at Harrington Hardwood Floors specialize in repairing and refinishing damaged areas, making your floors look brand new once again.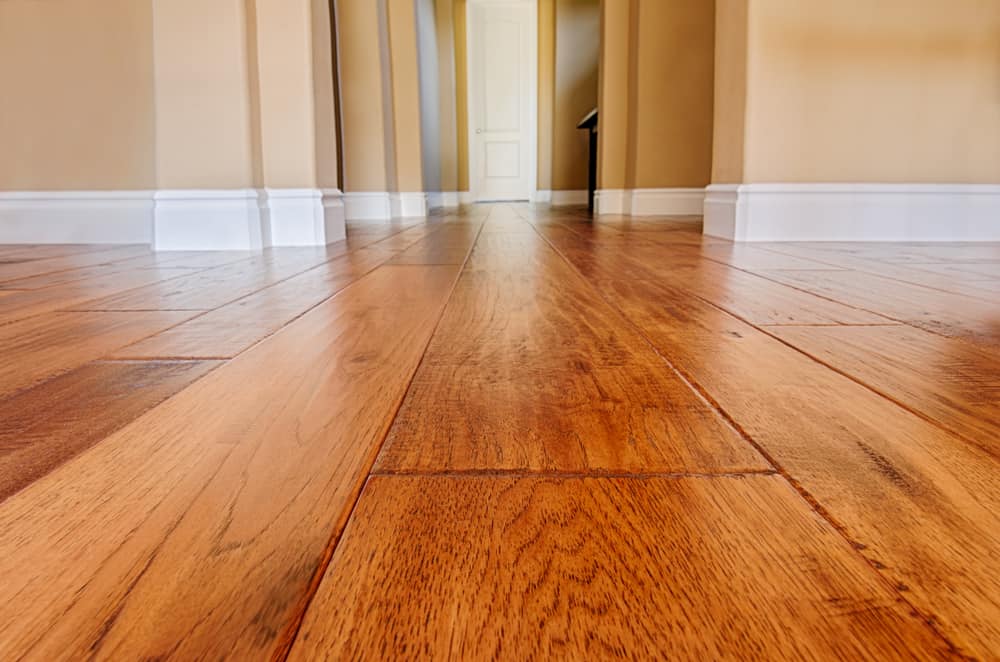 Worn Finish
The protective finish on hardwood floors plays a vital role in safeguarding the wood from moisture, spills, and general damage. As the finish wears off over time, your floors become vulnerable to staining, warping, and other forms of deterioration. Our hardwood floor refinishing services in Tangelo Park, FL include reapplying a high-quality finish that shields your floors from everyday hazards, ensuring their longevity and beauty.
Lack of Uniformity
Do you notice variations in color and texture across your hardwood floors? This lack of uniformity can result from uneven wear and exposure to different levels of light. Our professional hardwood floor refinishing will help restore the uniformity of your floors by sanding away the uneven layers and applying a consistent finish that creates a harmonious appearance throughout your space.
Increased Maintenance Efforts
If your hardwood floors have become increasingly challenging to clean and maintain, it's a telltale sign that they're overdue for refinishing. Dirt and grime can accumulate in the scratches and gaps, making your floors appear dingy and unkempt. Our Tangelo Park, FL hardwood floor refinishing services will not only restore the appearance of your floors but also make them easier to clean and keep looking pristine.
Restore Your Hardwood Floors with Harrington Hardwood Floors
If your hardwood floors are showing any of the above mentioned signs, don't delay; contact Harrington Hardwood Floors today! Our expert services will bring your floors back to life, enhancing the aesthetic appeal and improving the value of your Orange County home. To schedule a consultation and experience the transformative power of our professional hardwood floor refinishing services, give us a call at 407-701-2028 today!
Useful links for Tangelo Park, FL
Map of Tangelo Park, FL
---
Here are some flooring-related links: